Here you can find easy step-by-step guide (with screenshots) describing the way to convert FLAC files to MP3 format
FLAC (Free Lossless Audio Codec) is a format to save audio without loss of quility. Formats like MP3 stores music which quality is lossy. But FLAC is developed to save audio without loss of quality. And using this format you can you can enjoy music in full, robust sound.Here you can read more about FLAC format.
By default, this format is not playable neither in Window nor in Mac OS X.
Some audio portable devices and audio sytem supports FLAC format. But its number is small. And most of popular devices doesn't support FLAC at all. Not to mention the fact that play FLAC file in Mac OS X is not easy and native. Another problem of FLAC is a big sizes of files. While it supports compression, but the ratio is much lower then in MP3 format.
Anyway FLAC file is an attractive format if you want to find music (especially some rare song or album). And our guide will describe you how you can convert FLAC to MP3 format. You can choose the quality for MP3 file as you need.
Install latest version
Before we can start you need to download and install Fast Audio Converter. Both Windows and Mac OS X systems are supported. Download latest version according to your system.
Start converter
After installation you need to start Fast Audio Converter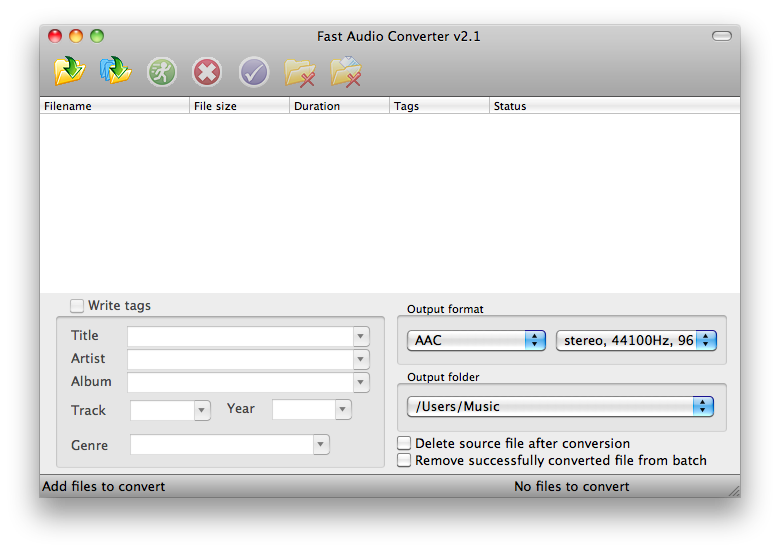 Add FLAC files
Now you need to define FLAC file(s) you want to convert to MP3. As Fast Audio Converter supports batch conversion you can add on or more FLAC files for conversion. Also you can add the folder which contains FLAC files. There are some ways to add file(s):
Press the Add file button on toolbar (the first one) you can add one or more files.

And if you press the second button (Add folder on toolbar) then you can can specify the folder to be added.

Using Drag and drop files can be added.
Tags
FLAC file has been added. And you can look through it's tag information and correct it if you need.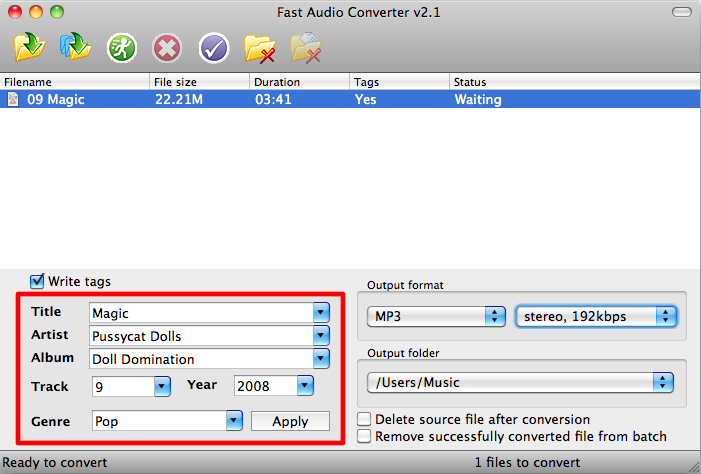 Output MP3 settings
Now you need to to choose MP3 format and its settings. The most commonly used settings are predefined already. You can select one of them. Or you can specify custom.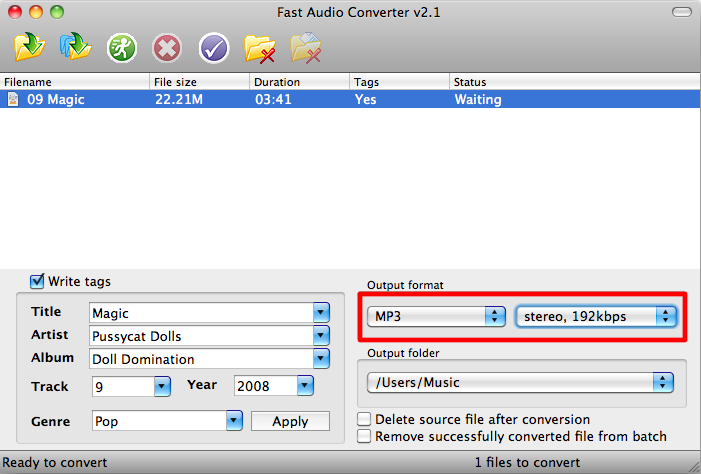 Output folder
Also you can specify the output folder. All converted MP3 files will be placed to this folder.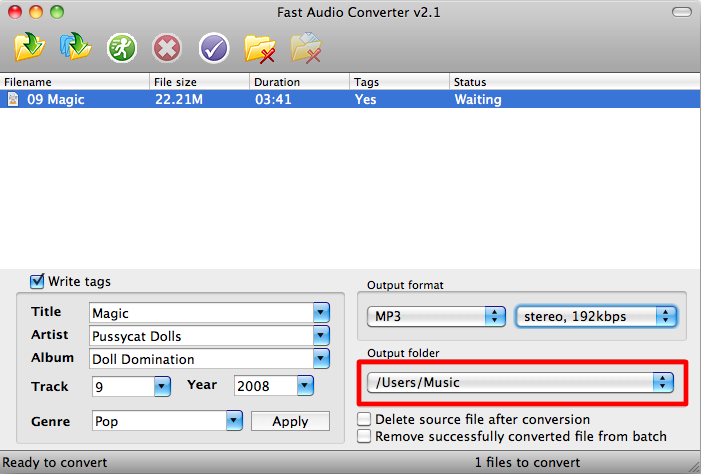 Start conversion process
Now everything is ready to convert your FLAC files to MP3. Press the Start button start the conversion process. Have a rest while program is converting FLAC files to MP3 format.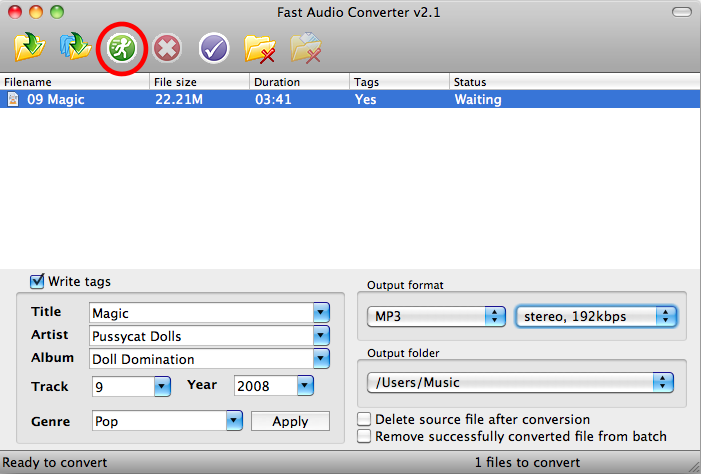 Conversion completed
To locate converted MP3 file right click on it in the list and press Locate converted file in appeared context menu.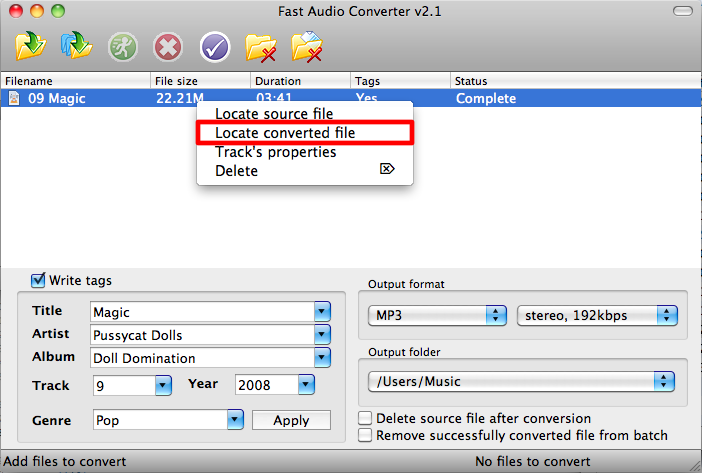 Program saves settings for MP3 format and output folder. Thus, at next time there is no need to specify them again. Just add your FLAC files for conversion and press Start button.